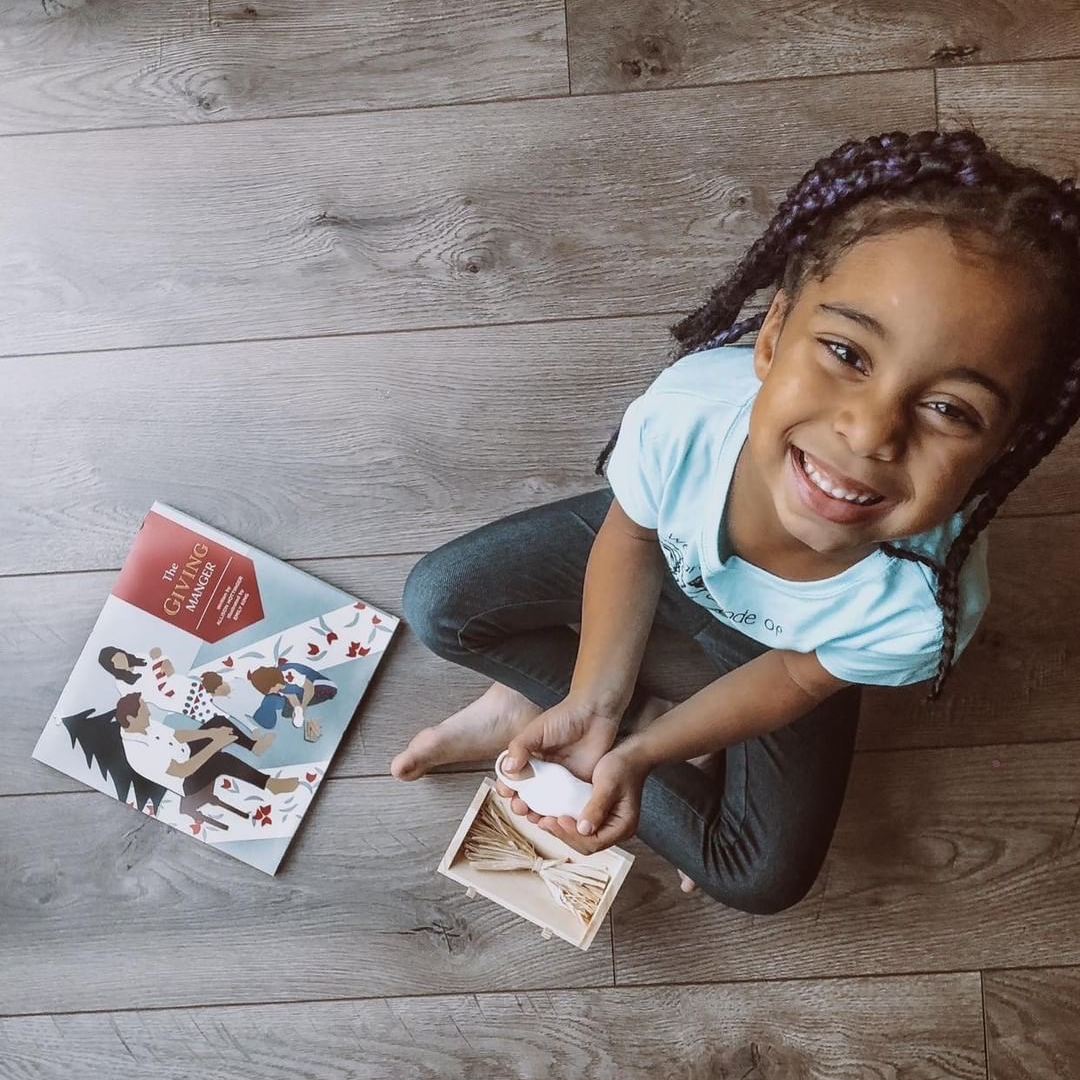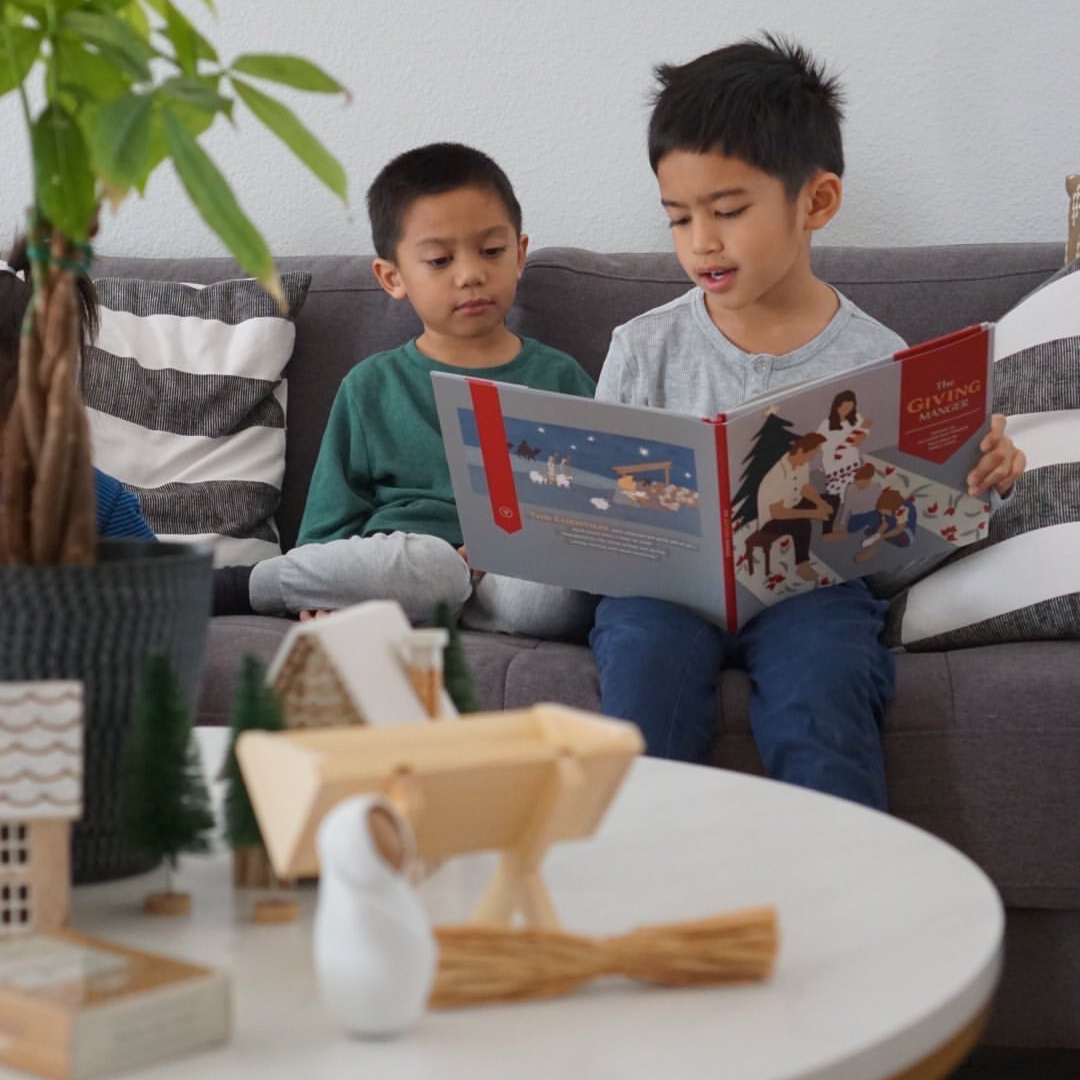 Each Giving Manger box set includes everything you'll need to start a tradition of giving in your home.
Includes:
The Giving Manger Picture Book: a heartwarming story with beautiful cut-paper illustrations that presents the tradition and will get kids excited about participating.
Wooden Manger: to be placed in a visible spot in the home, waiting to be filled 
Bundle of Straw: pieces of straw to be placed in the manger after each act of service
Baby Jesus: to be placed in the manger on Christmas day
We hope this tradition will become a family favorite for generations and create some of your most cherished Christmas memories together!