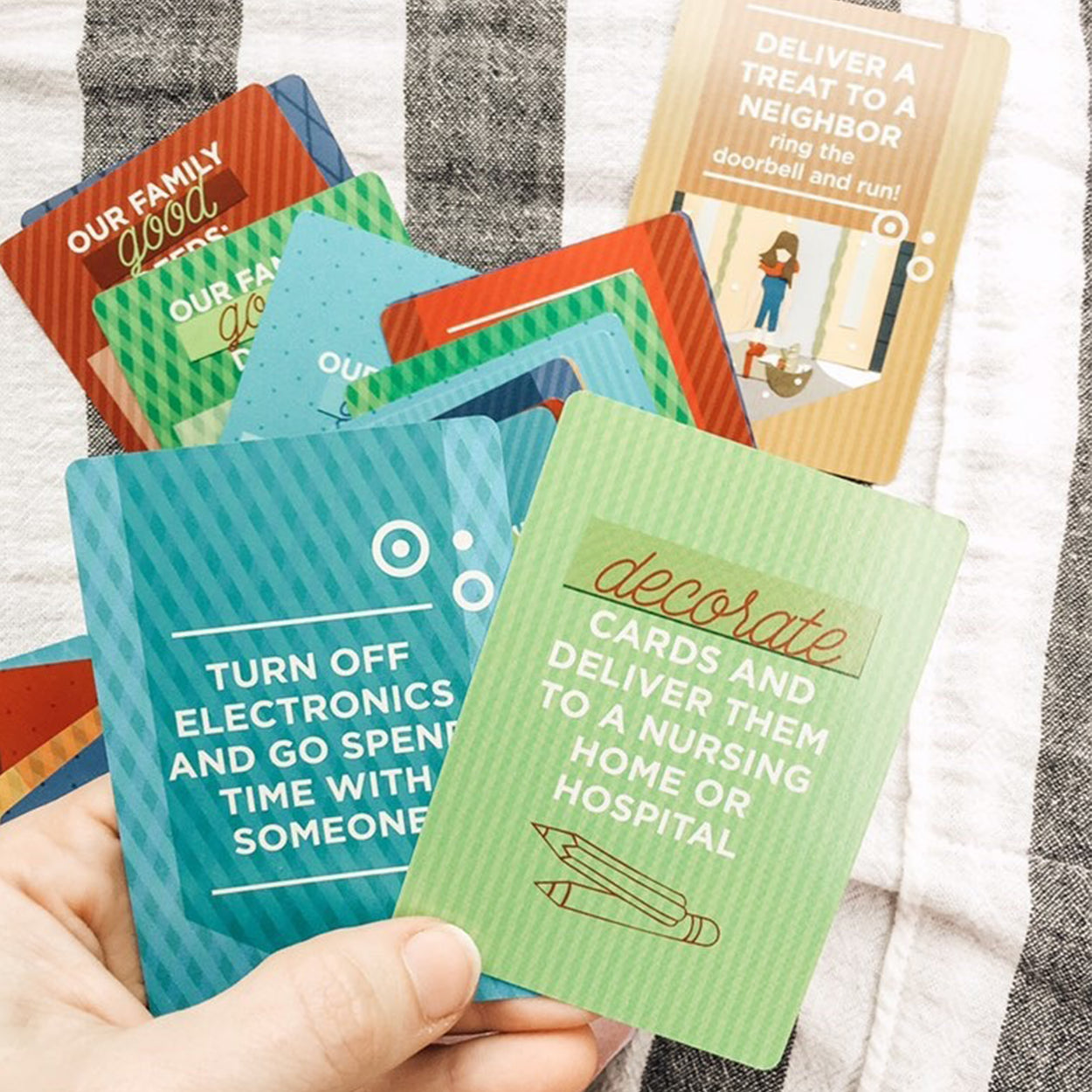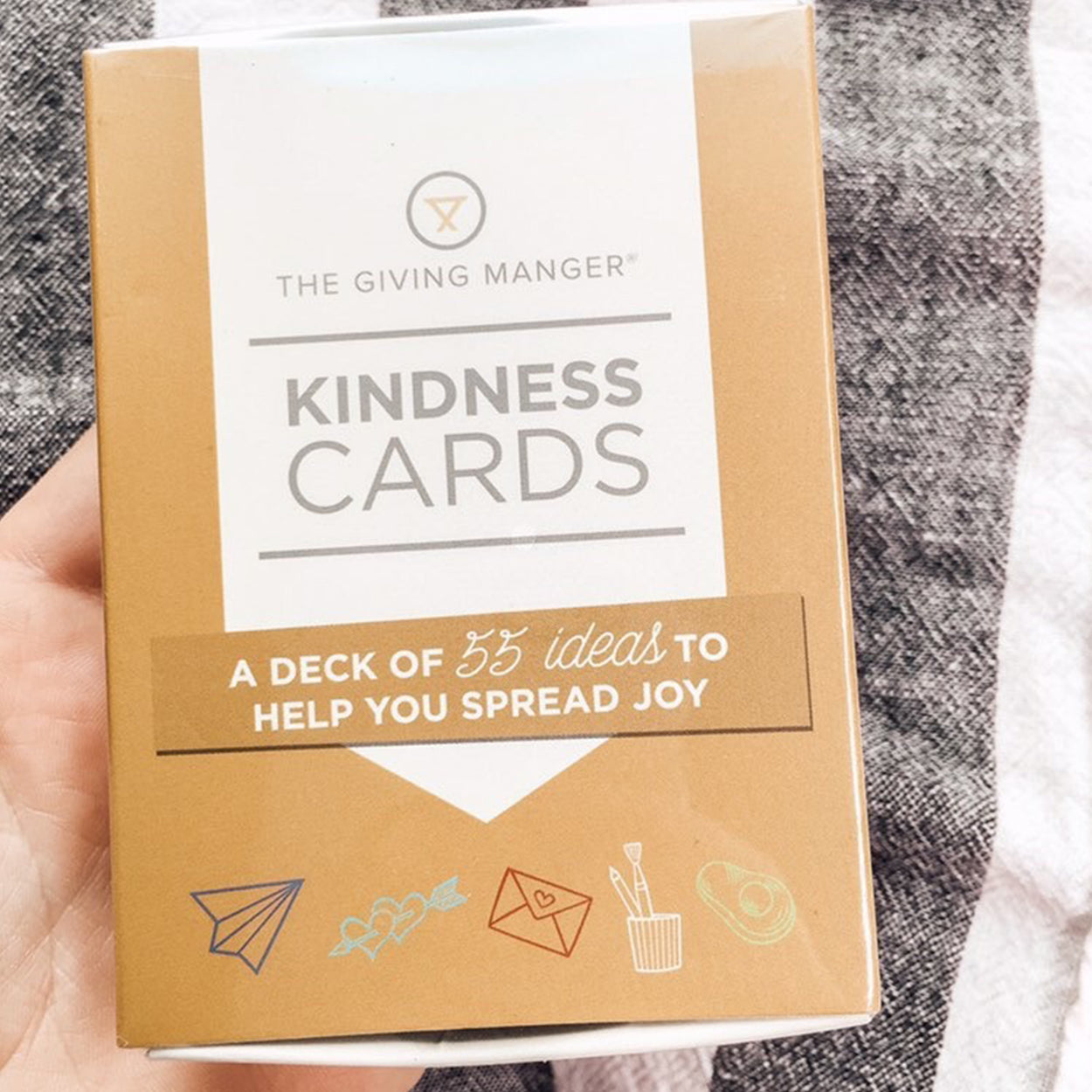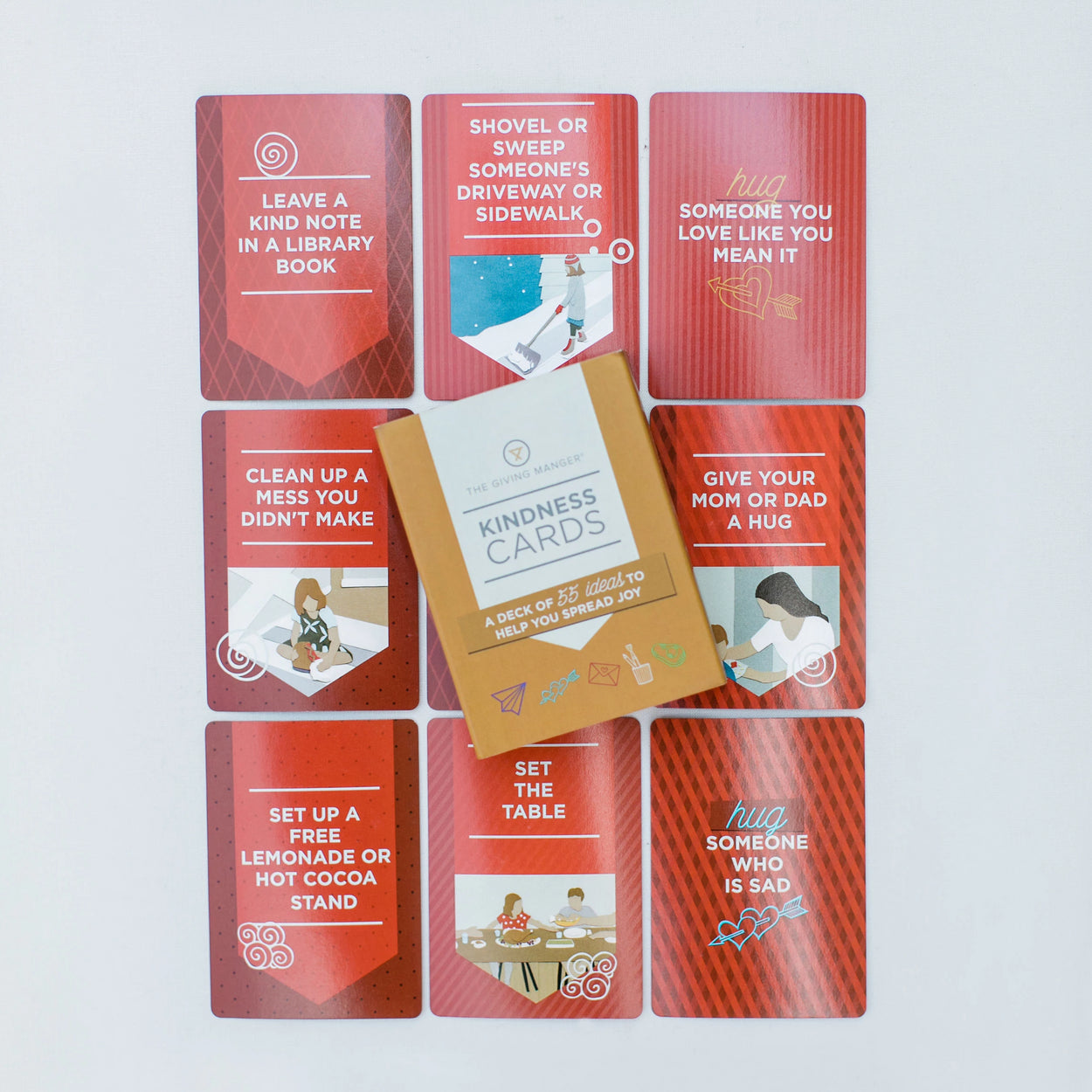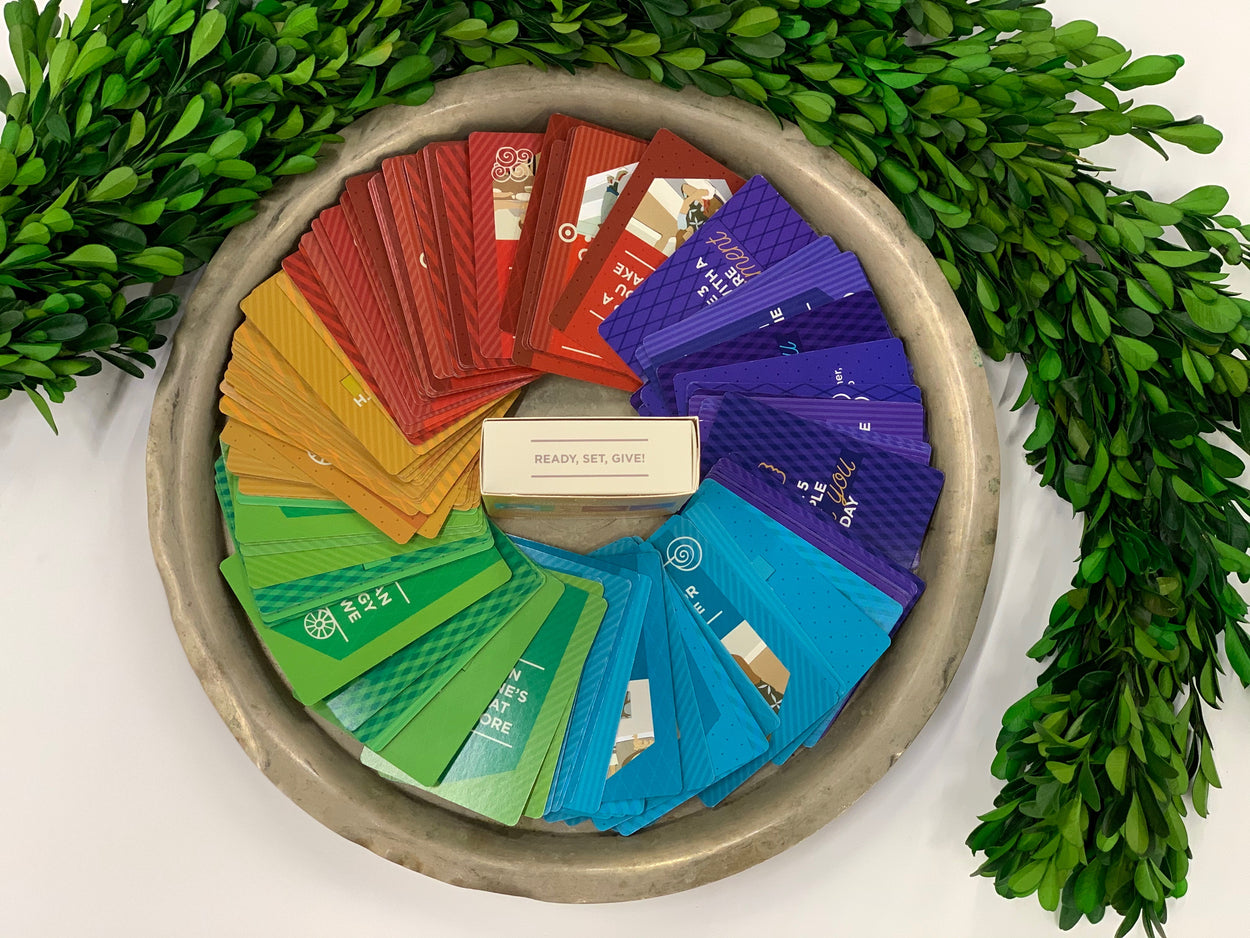 Kindness Cards - Inspire Kindness in Your Family
NOW BACK IN STOCK!!!!!!
We created a new product to help make every day giving FUN! It is a set of fifty-five cards with simple and easy ideas to spread kindness. 
Open the box and pick a card full of meaningful ideas... such as, "See how many times you can hold the door for someone", "Hug someone like you mean it" or "Thank as many people as you can today".  
Because giving doesn't have to be hard... simply grab a card for inspiration and go spread kindness!